On Saturday some of the Jollies staff team set about re-vamping the outdoor areas. We bought and built new storage sheds to house heuristic and mark-making materials for all our children to enjoy whilst they are playing outside.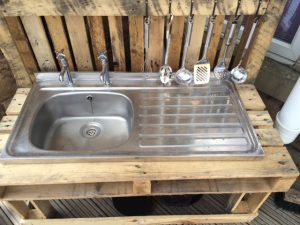 We moved our existing mud kitchen to a new home on the decking at the bottom of the garden, giving it a facelift….a lovely sink, and new pots and pans!  Mud pies here we come…
We had a huge clear out of our outdoor store and re-arranged some of the resources under our canopy in a new 'Movement Area', encouraging our children to explore all the equipment when they come outside to play within a dedicated space!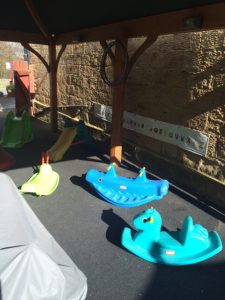 Exciting 'sma
ll world' (imagination) tyres of diggers, dinosaurs and fairies!  Weaving stations set up to develop fine motor skills……
WE ALL LOVE THE OUTDOORS AND NEVER WANT TO COME INSIDE!!!!!